Hello peeps!
Please be sure to link me back if you ever, ever wanna quote/copy/share stuff from my blog.
Copycats are not COOL! grrr
And for those who hate me can just scram and get the hell out of my page, redirect yourself, please and thank you!
And for those who wish to stay, feel free to leave a comment in my c-box and do enjoy reading! :)
XOXO♥

Hey, read this! ♥
1. The name's
Ho Li Fen
but hey, please call me
Lifen
:) Not in any funny way though, it pisses me off sometimes.
2. I'm born on,
*080692*
; and yeappp, I'm the typical Gemini, mouthy and talkative!
3. Even though I look like I'm 15 but mind you, I'm old enough to drive :D
4. This
handsome guy
made me understood I could do whatever I want, as long as it makes me happy ♥ 5. I'm striving in my university now. Trying to find a balance between my future career and my interests.
FML, I hate growing up!
6. I'm getting tired of rumors, hypocrites, pressure, haters, backstabbers & people who take me for granted.
7. I love chocolate but I hate the fact that it triggers my migraine attacks :(
8. I'm a lazy pig but I hate procrastinating as well. FML, again!
9. I wanna enjoy life as it is but obviously reality doesn't allow that. So, like, wtf, FML again.. = =
10. My blog is my space to rant. It's random crap I feel about my life, love it or hate it, it's your business.
Anyhow, you can always trash in my chatbox if you really hate me that much/love me so much :)
facebook • formspring • twitter • e-mail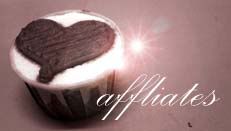 ♥Aaron
♥Ahvian
♥Alyssa
♥Cassie
♥ChiLyne
♥Clement
♥Debbie
♥DvD
♥Edlyn
♥Eexin
♥Emma
♥Evon
♥FarnJiunn
♥Fionna
♥Georgina
♥Giahorng
♥Grace
♥нsя
♥Huirou
♥Huiyen
♥HweeYing
♥Ingping
♥Iqbal
♥Irene
♥Jeanne
♥Jeenhao
♥Jiachee
♥Joanna
♥John
♥Johnny
♥Juelze
♥Kayii
♥Kelly
♥Kendrick
♥Lanny
♥Laura
♥Lester
♥Longwin
♥Lusee
♥Matthew
♥Meeming
♥Meifen
♥Ms.Celine
♥Oliver
♥Pascal
♥Pei-I
♥Robin
♥Ronny
♥Shamus
♥Theresa Baby
♥Vincent
♥WanYing
♥Wasabiix
♥Weeyang
♥Weili
♥Xinzhe
♥Yeesyuan
♥Yijie
♥ZhengXi
iPhone 4s

Monday, May 14, 2012 @ 5/14/2012 12:45:00 AM

Thank you mummy and daddy for the advance birthday gift! Love it love it love it! I promise I will earn lots of money and take really good care of you two ;) hugs and kisses!!



Posted by lifen♔ at 5/14/2012 12:45:00 AM
0 comments»


« Back to Top




I can't settle down.

Tuesday, May 1, 2012 @ 5/01/2012 12:37:00 PM

For the past few months, a lot of things have happened. Many things changed. These changes will have to slowly takes it own place and pace before everyone understands what the hell is going on.

Before this, I felt like living in a canary's cage, singing desperately and fluttering within it. My visions were shortened, my dreams were let down. But now, I finally feel so alive again. I feel like the girl that I used to be, having too much fun, making so many friends. That's how it was supposed to be.
The most recent me :)
I'm not an anti-socialist, I don't want to pretend I don't know my friends. I want to embrace them with my friendship every moment possible. Friends and family are supposed to be the ones who enrich our lives and brighten our days, especially during the crucial period in university. After graduating from this dead place, we won't have the chance to party together like this anymore!
I want to cherish all the moments I spend before I have to grow up. I still have time but it is so limited and scarce. I don't want to miss any special or happy moments with my loved ones anymore. I sincerely thank all the people who made me so much happier within this period of time. I appreciate the joy and laughter you crazy people showered me in. LOTS OF LOVE ♥ TO YOU MY FRIENDS!
LEO Buddies ♥
Crazy People I Love ♥
My Cute Coursemate :)
My Forever Supportive and Party-Ready Hometown friends :)
My family ♥
Anyways, I'm in the middle of my Finals now and I'm caught up procrastinating again. I want to concentrate very badly but my heart is already in
Pulau Redang
and my new apartment ♥ I still have my Financial Accounting 2 paper and Introduction to Financial Planning. And yes, unfortunately, I need to take both the shitty papers on the same day. And what's worse is that I already foresee that I'm going to screw these papers up because of my freakishly low coursework marks. I can pass, but I won't be able to maintain my CGPA anymore. But who cares, it wasn't my fault that I have no potential in being an accountant.
Will be back soon with even more awesome pictures after my finals :D
Posted by lifen♔ at 5/01/2012 12:37:00 PM
0 comments»

« Back to Top
Leaving home once again.

Sunday, August 7, 2011 @ 8/07/2011 02:52:00 PM

In about 4 days time,I'll be heading back for

Nilai

. It's kinda too early but it makes no difference as well. I decided to leave

Miri

earlier since there's been problems with my degree programme. I hate it, but I have no choice. My dad knows I'm striving hard to survive studying alone away from home, and was kinda sorry that it happened too. He made a deal with me saying that if I completed a degree in International Business, he'd sponsor me a Master's degree in BA.

Of course, I was glad about that, but I didn't want to burden him too much because my brother would be starting his tertiary education soon enough too. As a matter of fact, he'd be coming to

IIU

next January. Man, time does fly without you knowing much :( I'm going to try my best to get a scholarship again :( And if possible, I want a full one. In order to do that, I'll just have to try harder this time.

I'm thinking of closing this blog and moving to another one. There's too many harsh memoirs and rendevouz in this one.

Posted by lifen♔ at 8/07/2011 02:52:00 PM
0 comments»


« Back to Top




HYPERTENSION

Wednesday, August 3, 2011 @ 8/03/2011 07:02:00 PM

I feel so tensed nowadays :( Is it because of my course problems? PMS? Flight date? Or is it because of the effin' huge load I have to go through just for the Insurance company registration? :( I'm sad. I don't know why I have mood swings. I swear a lot these two days and I'm just so damn frustrated. I hate those time of the months! GRRR.

BIG SAD FACE! AAAAAAAAAAAA

Posted by lifen♔ at 8/03/2011 07:02:00 PM
0 comments»


« Back to Top




My comeback!

Tuesday, August 2, 2011 @ 8/02/2011 10:40:00 PM

Hey peeps! I just got back from a crazy trip with my family to

Kota Kinabalu, Sabah

. We went there by car

.

And yes, I experienced pain in my butt after an 8 hours drive there and another back to

Miri

!

My cousin, Peter and my best friend from secondary school, Ah Loo also tagged along. Ah Loo did a splendid job as a tour guide. Hahaha, she knows the best places to have fun. It's overall tiring but definitely HELL LOTS OF FUN :D

We went to

Pulau Manukan, Mt. Kinabalu,

catched a 3D movie, got some great food and last but not least did lots and lots of shopping! :) We went to

Centre Point, One Borneo, Suria KK

and some souvenir shops and man, was I satisfied. I even got that watch and Vivi-style hat I always wanted and a bunch of new graphic tees :) I feel so content ;)

Btw, click here for photos in my facebook. You have to be my friend to be able to see it though ;)

Posted by lifen♔ at 8/02/2011 10:40:00 PM
0 comments»


« Back to Top




BIG. SAD. FACE.

Friday, July 15, 2011 @ 7/15/2011 10:55:00 AM




Posted by lifen♔ at 7/15/2011 10:55:00 AM
0 comments»


« Back to Top




BAD MANAGEMENT.

Thursday, July 14, 2011 @ 7/14/2011 04:06:00 PM

INTI closed down Financial Planning :(
It's a disappointment.
A BIG. FAT. DISAPPOINTMENT.

I'm forced to reschedule my financial plans and study plans.
The original one HAD TO BE FORFEITED.
WTF. WTF. WTF.
I guess I'll go for IB and get myself a MBA.
FFFFFFFFFFFFFFFFFFFFFFFFFFFFFFFFFFFFFFFFFFFFFF

Posted by lifen♔ at 7/14/2011 04:06:00 PM
0 comments»


« Back to Top